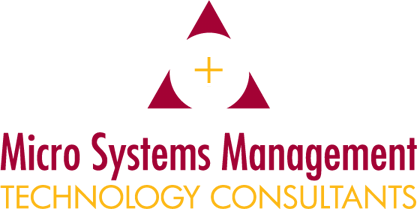 High Speed, Off-site, Secure, Data Center Colocation
Data Center Colocations are often thought of as a resource for large companies, and unnecessary for small to medium sized businesses. While it may seem unnecessary, the backbone of many companies is data. By housing your data in an offsite location, a layer of protection is immediately provided against localized catastrophic events including: fire, water damage, electrical malfunction and power loss. Data Center Colocations provide security and quick access to your data, while giving the protection and fortification it needs.
Security and quick access to your data is paramount in today's technological environment, in addition to the vital element of Business Continuity. Business Continuity development and implementation guarantees your data remains online and available. This is achieved with a well-deigned and executed Disaster Prevention Plan inclusive of data redundancy, available from Micro Systems Management.
93% of companies that lost their data center for more than 10 days due to disaster filed for bankruptcy within one year of the disaster.
National Archives and Records Administration of Washington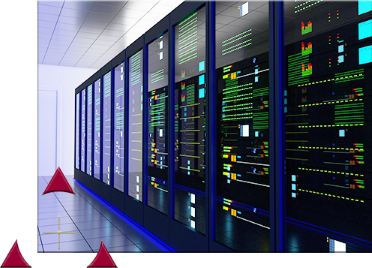 Security Key Features
24/7 Manned building Security
Multi-Factor Authentication required for access
Controlled elevator access to data center floor
APC secure rack, modified with combination locks on front and rear rack doors
Limited number of individuals with authorized access
Main entrance IP camera in use with recording and 24/7 monitoring capabilities to the Cogent NOC
Facility Key Features
Smoke heads above and below raised floor
Floor raised 18 inches
CO2 Fire System
Dry-Pipe Sprinkler System
Water shield over top of rack
HVAC (2) Liebert 10-ton HVAC units, (2) rooftop mounted dry-cooler units
Escorted access available (with MSMC personnel)
Rack Key Features
Electricity to rack with (1) United Power PDU – 75kVA
Power AC 110V/20A (1) Powerware UPS unit (480v 3-phase utility feed – 300 amps) power to server(s)
Dedicated Internet Access
IP Transit, Ethernet Transport Services (IPv6)
Up to 10 Gbps of bandwidth (up and down) available
Static IP Addresses
Provisions
Customer's equipment delivered and installed by MSMC personnel
Equipment and residing data on equipment remains property of customer
Confidentiality agreement between MSMC and customer required
Photo equipment, video or voice recording equipment prohibited
Food, drink or hazardous material prohibited in data center
---
Interested in an initial consultation? Contact us to scheduled an appointment.