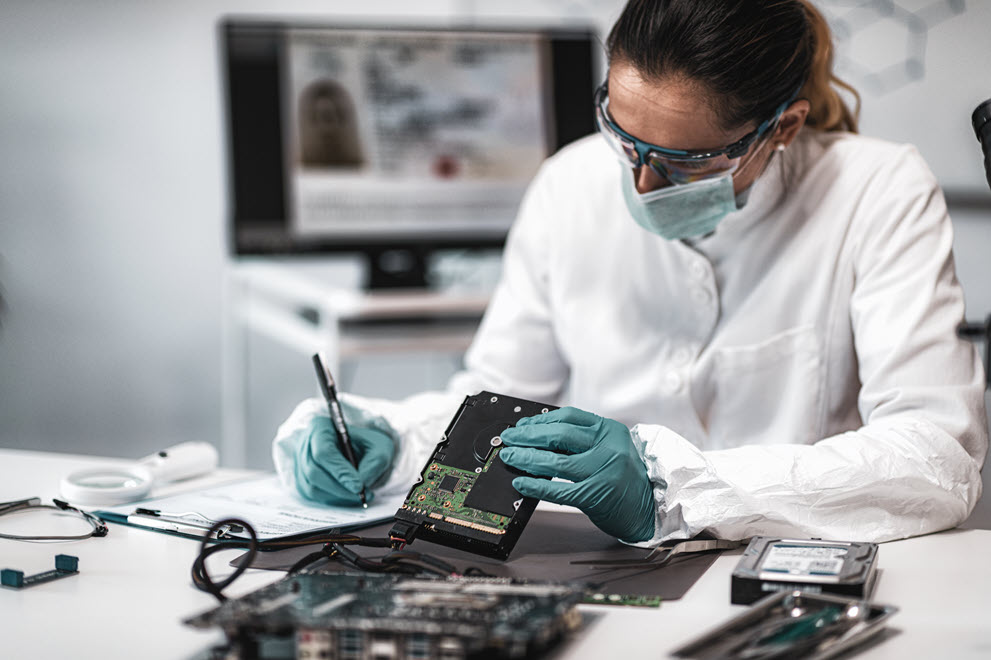 Pursuant to Ohio Revised Code, Title XLVII OCCUPATIONS –PROFESSIONS, Chapter 4749.01(H)(2), Micro Systems Management will provide forensic services only to attorneys at law licensed to practice law in the State of Ohio.
Why is Our Digital Forensics Team Right for Your Case?
We require all members of our Digital Forensics team hold several industry recognized certifications. To be employed as a lead forensic examiner, we require the candidate to successfully earn and retain their Certified Computer Examiner (CCE) certification by the International Society of Forensic Computer Examiners (ISFCE).
Our Digital Forensics team is published, presents at conferences, and has experience on cases related to Intellectual Property Theft, Employment Law, Fraud, and Assault cases.
A critical aspect of any digital forensics investigation is properly preserving Electronically Stored Information (ESI). This should be accomplished as soon as possible to increase the likelihood of deleted data being preserved. If you are an attorney licensed in the State of Ohio and require our services, would like to learn more about digital forensics, or have a question about the process of performing a forensic acquisition please call our office.