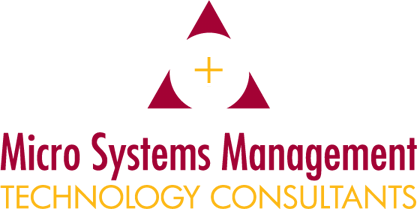 We speak technology, so you don't have to.
The world of IT is filled with uncertainty, insecurity, and the constant concern of catastrophic failure. This is why Micro Systems has protected, pioneered, and perfected our skills since the inception of the industry. We employ the skills and solutions of three decades worth of creative IT innovation and hard-fought victories. We're more than just professionals – we're the front line in an ever-changing industry.
---
What can we do for your business?
We work hard to ensure a full scope of IT services are provided to our clients, some of which include:
---
In a climate of ever-advancing computers and technology, it can be difficult to keep up. We at Micro Systems Management and Micro Systems Software are dedicated to not only keep up with technology, but push it forward.
---
Interested in an initial consultation? Contact us to scheduled an appointment.